Toronto Wedding & Event Venues
Finding the perfect location for your wedding is part logistics and part gut feeling. These venues specialize in hosting weddings. The would love to speak to you about your event.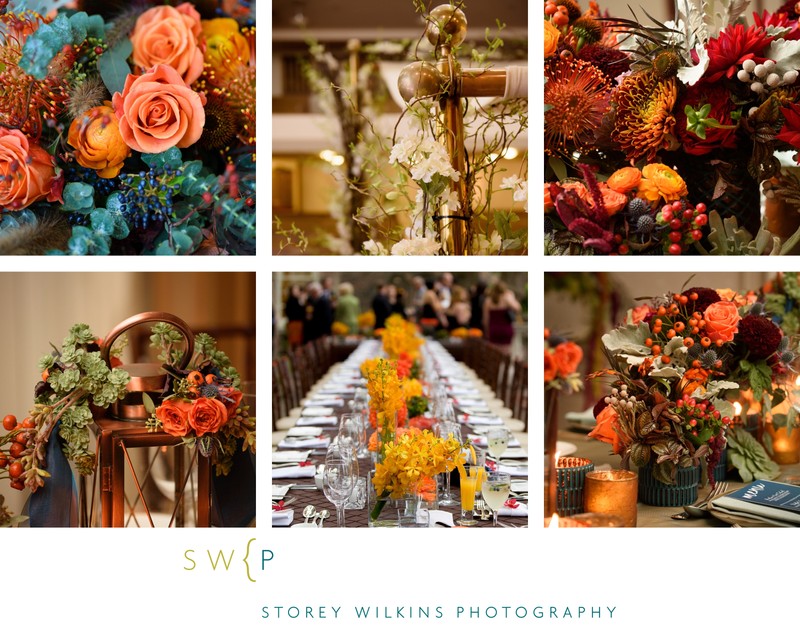 Toronto Estates
Graydon Hall Manor
185 Graydon Hall Dr, North York, ON M3A 3B1
(416) 449-5432
https://www.graydonhall.com
McLean House
135 Armistice Dr, North York, ON M4N 1J8
(416) 487-3841
https://estatesofsunnybrook.com
Paletta Mansion
4250 Lakeshore Rd, Burlington, ON L7L 1A6
(905) 632-7809
https://www.palettalakefrontmansion.com
Miller Lash House
130 Old Kingston Rd, Scarborough, ON M1E 3J5
(416) 287-7000
https://www.millerlashhouse.ca
Toronto Hotels
Four Seasons Hotel Toronto
60 Yorkville Ave, Toronto, ON M4W 0A4
(416) 964-0411
https://www.fourseasons.com/toronto/
Fairmont Royal York
100 Front St W, Toronto, ON M5J 1E3
(416) 368-2511
https://www.fairmont.com/royal-york-toronto/
Shangri-La Hotel Toronto
188 University Ave, Toronto, ON M5H 0A3
(647) 788-8888
https://www.shangri-la.com/toronto/shangrila/
Hotel X Toronto by Library Hotel Collection
111 Princes' Boulevard Enter on the corner of Lakeshore Blvd W &, Newfoundland Rd, Toronto, ON M6K 3C3
(647) 943-9300
https://hotelxtoronto.com
Gladstone Hotel
1214 Queen St W, Toronto, ON M6J 1J6
(416) 531-4635
https://www.gladstonehotel.com
One King West Hotel & Residence
1 King St W, Toronto, ON M5H 1A1
(416) 548-8100
https://www.onekingwest.com
Unique Toronto Venues
Steam Whistle Brewery
The Roundhouse 255 Bremner Blvd, Toronto, ON M5V 3M9
1-866-24-0-beer
https://steamwhistle.ca
Artscape Wychwood Barns
6656 Concession 1, Puslinch, ON N0B 2J0
(416) 653-3520
http://artscapewychwoodbarns.ca
The Fermenting Cellar
28 Distillery Lane, Toronto, ON M5A 3C4
(416) 203-2363
https://www.distilleryevents.com/venues/the-fermenting-cellar/
The Eglinton Grand
400 Eglinton Ave W, Toronto, ON M5N 1A2
(416)-485-5900
https://eglintongrand.com
Japanese Canadian Cultural Centre
6 Garamond Ct, North York, ON M3C 1Z5
(416) 441-2345
https://www.jccc.on.ca/en/
Farm & Cottage Country Venues
Cambium Farms
18333 Winston Churchill Blvd, Alton, ON L7K 0R
(519) 927-9952
https://cambiumfarms.com
Banquet Halls
Liberty Grand Entertainment Complex
25 British Columbia Road, Exhibition Place, Toronto, ON M6K 3C3
(416) 542-3789
https://libertygrand.com
Royal Ambassador Banquet
15430 Innis Lake Road, Caledon East, ON L7C 2Z1
(905) 584-6868
https://www.theroyalambassador.com
Bellvue Manor
8083 Jane St, Concord, ON L4K 2M7
(905) 761-7288
http://www.bellvuemanor.com
Outdoor Spaces
Kortright Centre for Conservation
9550 Pine Valley Dr, Woodbridge, ON L4L 1A6
(416) 667-6295
https://kortright.org/
Evergreen Brick Works
550 Bayview Ave, Toronto, ON M4W 3X8
(416) 596-1495
https://www.evergreen.ca/evergreen-brick-works/
Golf Clubs & Private Clubs
Eagles Nest Golf Club
10000 Dufferin St, Maple, ON L6A 1S3
(905) 417-2300
https://www.eaglesnestgolf.com
The Boulevard Club
1491 Lake Shore Blvd W, Toronto, ON M6K 3C2
(416) 532-3341
https://www.boulevardclub.com
Muskoka Lakes Golf and Country Club
1072 Shamrock Rd, Port Carling, ON P0B 1J0
(705) 765-3166
https://www.mlgcc.com
Restaurants
Peter Pan Bistro
373 Queen St W, Toronto, ON M5V 2A4
(416) 792-3838
https://www.peterpanbistro.ca
Archeo
The Distillery Historic District
31 Trinity St, Toronto, ON M5A 3C4
(416) 815-9898
https://archeo.ca
Balzac's Powerhouse
29 Powerhouse St, Toronto, ON M6H 0C7
(416) 546-1608
http://www.balzacs.com/locations/powerhouse/
Rosewater Room
19 Toronto St, Toronto, ON M5C 2R1
(416) 214-5888
https://rosewaterroom.com
Noce
875 Queen St W, Toronto, ON M6J 1G5
(416) 504-3463
https://nocerestaurant.ca
Downtown Vibe
The Great Hall
1087 Queen St W, Toronto, ON M6J 1H3
(416) 792-1268
https://www.thegreathall.ca
STORYS Building
11 Duncan St, Toronto, ON M5V 3M2
(416) 367-9000
https://storysbuilding.com
The National Club
303 Bay St, Toronto, ON M5H 2R1
(416) 364-3247
https://thenationalclub.com/submaster.cfm?
Arts & Letters Club
14 Elm St, Toronto, ON M5G 1G7
(416) 597-0223
https://www.artsandlettersclub.ca
Arcadian Court
401 Bay Street Simpson Tower 8th floor, Toronto, ON M5H 2Y4
(416) 364-1211
The Globe and Mail Centre
351 King St E #1600, Toronto, ON M5A 0N1
(416) 585-5172
https://www.globeandmailcentre.com
Museums & Galleries
Art Gallery of Ontario
317 Dundas St W, Toronto, ON M5T 1G4
(416) 979-6648
https://ago.ca
Royal Ontario Museum
100 Queens Park, Toronto, ON M5S 2C6
(416)586-8000
https://www.rom.on.ca/en
McMichael Canadian Art Collection
10365 Islington Ave, Kleinburg, ON L0J 1C0
(905) 893-1121
https://mcmichael.com
Thompson Landry Gallery
32 Distillery Lane, Toronto, ON M5A 3C4
(416) 364-4955
http://www.thompsonlandry.com
Gardiner Museum
111 Queens Park, Toronto, ON M5S 2C7
(416) 586-8080
https://www.gardinermuseum.on.ca
Historic Spaces
Hart House
University of Toronto - St. George Campus
7 Hart House Cir, Toronto, ON M5S 3H3
(416) 978-2452
https://harthouse.ca
Casa Loma
1 Austin Terrace, Toronto, ON M5R 1X8
(416) 923-1171
https://casaloma.ca
I recommend these venues but offer no service guarantee. Interview them carefully and ask hard questions,