MY STORY
20 YEARS OF EXPERIENCE PHOTOGRAPHING LOVE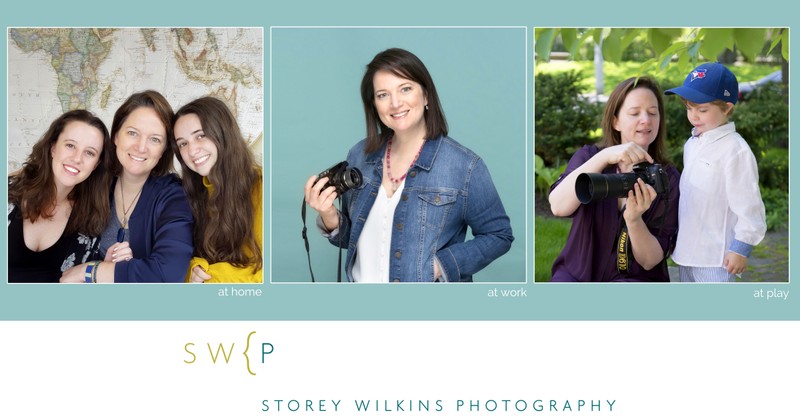 "I am part of all that I have met."
from Ulysses
Hello!
In case you aren't familiar with me, my name is Storey Wilkins, and I have been full-time, full-on, full-filled professional family photographer for 20 years now working with incredible families all across Toronto. I am probably best know in the industry for my special touch in capturing joy, followed by my technical consistency and dedicated client focus.
When I think back, it has been 18 years since I completed intensive training to become a skilled professional photographer. But when I think about it, I was really training to be a photographer through my 9-year change management consulting career, through my master's degree in psychology and beyond. In 2010 I obtained my Master of Photographic Arts from the Professional Photographers of Canada, an important industry recognition that I was most proud of.
I have never not been on this journey. I have always been fascinated by how people feel, what inspires them, and how to create the best possible photographs of them. I believe in love, joy and togetherness. It was only a matter of time before it was my career, and that I became one of the most dedicated family photographers in the city.
I think my love of photographing clients is second only to my love of photographing my own daughters. When not working, I can be found "hangin" with my girls, reading about cool entrepreneurs and all things "personal growth," fixing up the cottage (an infinite task), and quietly celebrating life.
I am so happy that you are interested in having me photograph you. It's going to be a wonderful experience that will become more meaningful and valuable in your years to come.
The need to embrace the moment is a huge factor for so many of us, especially for those with growing families. I'm so glad you are considering working with me to record your life in photographs, and to get some prints up on your walls and into your family albums where you can be reminded daily of your wonderful life…
I am excited to help you!
Kind Words
"My name is Andy Stein and I am part of the family that owns the 111 year old Henry's. I have been Chairman of the Board since 1983. We are a very proud Canadian Family business that has transitioned to our 4th generation. This is a rarity in Canadian business and an accomplishment of which I am very proud. We have been a Photo and now Photo, Digital and Video Specialty dealer since the late 1950's and are now the largest Digital Imaging Retailer in Canada. Although headquartered in Toronto, we have 30 locations between Halifax and Victoria. Most of our locations are in Ontario,with branches in BC, Manitoba and Nova Scotia and now operate in Quebec under the name of Lozeau, in Montreal. From by background, you can see that superb photography is a personal passion. My wife and I collect old Black & White photographs, many that we proudly display in our home.
We hired Storey Wilkins to do the photography at both of our daughters weddings in 2008. Storey has also done marvelous family pictures of our 4 beautiful grandchildren. I can truly say that Storey is a pleasure to deal with and her work is consistently superb. She is most talented and highly recommended by someone who knows a bit about photography."
Andrew Stein Chairman of Henry's Canada's Greatest Camera Store
"My goodness Storey ... you are such a gift to us. You have so beautifully captured all the most magical times in our life. How did we get so lucky to find you? Thank you just seems so inadequate. Ok, I need to go watch the slideshow for the third time!! I can't wait until Ken gets home so I can show him!! You are so crazy talented it continually shocks me. Thank you, thank you, thank you."
Andrea Knowlton Murray
Browse some recent five star reviews from my wonderful clients.
Ready to book? Fill in the form on my contact page and I will connect with you right away.